Have you already embraced Miss Sunshine?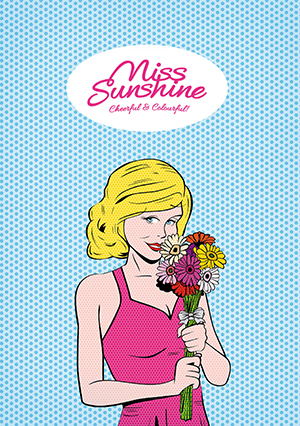 Everywhere she appears, she is the radiant centerpiece of the shop floor. Always cheerful. Always colorful. And always trendy. Miss Sunshine is the ideal company for retailers who like to present their customers with something new. It's a Germini that seduces and surprises time and again,

if not for the new varieties that Klondike Gardens introduces regularly, then for its packaging. How do you prefer to see Miss Sunshine? In a standard auction box? In the Diamond packaging, which puts a varied assortment on display? Or in the new sleeve, which is elegant and functional at the same time?

With Miss Sunshine, Klondike Gardens shows that the Germini is a contemporary flower, one that will be a welcome addition to your assortment, in part thanks to its pleasing margin. It is also optimally geared towards retailers' demands in terms of colors, varieties and packaging.

All this makes Miss Sunshine irresistible. Have you embraced her already?